ENCYCLOPEDIA
plan‑j® is constantly changing – because market conditions change – because plan‑j® continues to develop. The services are recorded in a constantly updated reference book.
DISCIPLINES AND KNOWLEDGES
ARCHITECTURE
"Good Architecture brings spaces to life and lets them communicate – with the people and the brand. Architecture as a carrier of messages. Architecture which supports achieving goals."
Individually created architecture can transport information about brands and products. plan‑j® translates your brand into spatial communication and thus develops temporary and permanent communication spaces for trade show buildings and events with a lasting effect. Your brand architecture is created on an interdisciplinary basis and always at eye level with you. plan‑j® develops, designs and accompanies the entire realisation process, from the creative concept, tendering and cost control, up to site supervision.
Corporate Architecture
Store Design
Booth Design
Brand Architecture
Thematic Exhibition
Store Concept
Corporate Identity
Interior Design
Temporary Architecture
ACCESSIBILITY
plan‑j® creates space for people to meet – without barriers!
Inclusion can only succeed through accessibility. Of course, this also applies to trade shows and events. Accessibility must not only focus on the access to the building, but must also be reflected in the architecture of the exhibition stand and in the communication design. The team of plan‑j® supports you in the conception and implementation of your barrier-free appearance. In doing so, the experts also take into account possible obstacles in illumination or media design – so that people with impairments can fully participate in the trade show.
Inclusion
Target group expansion
BOOST PROFIT
plan‑j® boosts sales profit

Trade shows and exhibitions are the most important instruments for marketing your company and your products nationally and internationally. For "newcomers", trade shows are ideal to successfully enter the export business. Whether newcomer or "old hand" – plan-j® is at your side as an expert for a successful international trade show business.
Marketing concepts
International trade show business
COMMUNICATION DESIGN
" plan‑j® communicates your brand in colour, form and visual diversity."
In communication design, the focus is on the perfectly coordinated mix of design and information transfer. We develop strong communication channels for you and make sure that people talk about you and your products. Experience and know-how are decisive factors for success. From numerous national and international projects, plan‑j® knows exactly how to skilfully stage brands in national and international regions – whether in 2D, 3D, print and digital, audiovisual, interactive and virtual.
Corporate Identity
Campaign Design
Corporate Design
Scenography
Booth Communication
Brand Identity
Motion Design
Animations
Brand Communication
Special habits
"People and countries have different cultural ideas and habits – plan‑j® is internationally experienced, has seen and experienced a lot."
CORPORATE HOSPITALITY
"Hospitality and culinary delights create a feel-good atmosphere and invite your visitors to linger at your booth."
plan‑j® develops holistic marketing concepts with the aim of appealing to trade show visitors, guests and customers via all sensory channels. In the area of corporate hospitality, plan‑j® perfectly combines trade show service, catering and hospitality. By addressing all senses and creating a special setting, you are the perfect host and ensure lasting experiences.
Corporate Culture
Catering Concepts
Personal Touch
Customer Relationship
Perfect Appreciation
Food
Flowers
Catering
Cleaning
DESIGN THINKING
plan‑j® is oriented towards the wishes of your target groups
Design thinking is an agile method with which you can reach your trade show visitors and customers in a thoughtful way and strengthen your team – whether as an online, hybrid or face-to-face event. Together with you, the experienced team of plan‑j® develops sustainable experiences – based on the observations and understanding of the wishes and needs of your target groups. Design thinking produces creative ideas that are tested for success and precisely refined – so that you are guaranteed to reach your customers!
Events and trade shows
Workshops
Customer surveys
Customer Experience
Hybrid concepts
Marketing concepts
Brand staging
Developing thoughts visually
"Design Thinking not only surprises the participants, but also the plan‑j® team again and again. With a lot of fun and energy, new ideas are born in a very short time."
Start your kick-off project "Design Thinking" with plan‑j® now. All enquiries until 02.02.2022 will receive a free Design Thinking.
EVENT­CONTROLLING
plan‑j® measures your success!
Successful events and trade shows must be plannable and calculable at all levels. The plan‑j® team keeps an eye on your budget plan at all times and precisely monitors its adherence so that you are not surprised by unexpected costs. After the event, you naturally want to know how successful it was. Key performance indicators can be ticketing and sales figures, but also the length of stay at exhibits and other parameters. The experience of plan‑j® has shown that surveys are an important element of controlling at trade fairs. They provide targeted information about the customer experience and strengthen it sustainably.
Statistical value
Key performance indicators
Cost transparency
Customer surveys
Customer Experience
Costs at a glance
"If you want to convince people, you have to inspire people" – at the same time you must not lose sight of controlling. plan‑j® accompanies the entire process that a project goes through – from planning to implementation to optimisation and project control. Transparent!"
People on mission

"The focus is on sympathetic encounters that fit your brand. Behind the scenes, it's perfection in the processes, in terms of rapid reactivity and service. plan‑j® makes employees your employees!"
Menschen im Einsatz
"Im Vordergrund sind es sympathische Begegnungen, die zu Ihrer Marke passen. Im Hintergrund ist es Perfektion in den Abläufen, hinsichtlich Reaktionszeiten und Service. plan-j® macht Mitarbeiter zu Ihren Mitarbeitern!"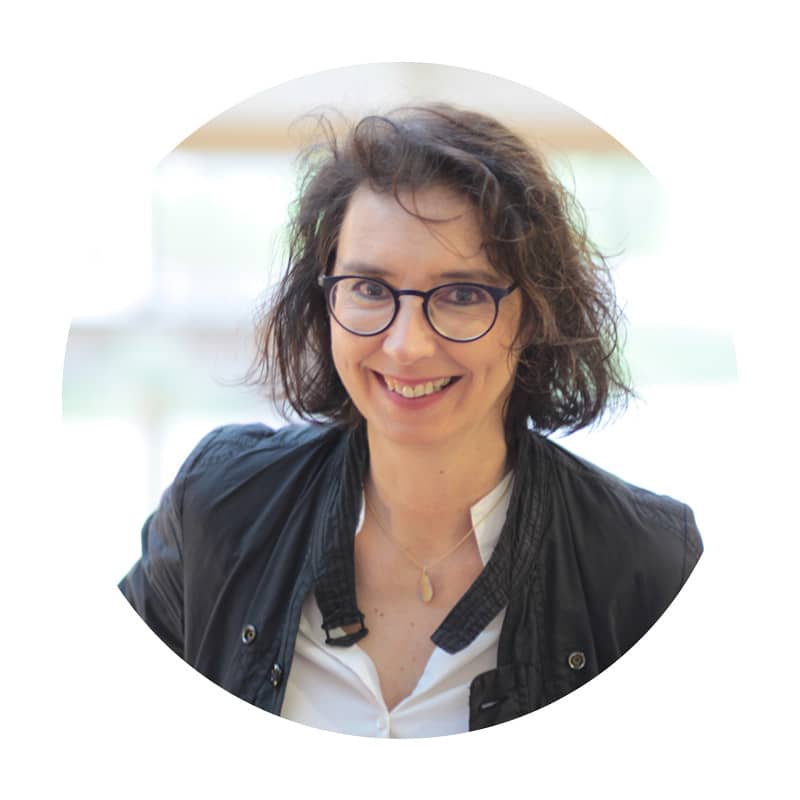 EVENT-MANAGEMENT
The event experts at plan‑j® offer the full-service package for experience-oriented events and brand appearances!
Trade shows and events are very important marketing tools for your company. They enable encounters and exchange, create emotions and turn visitors into customers. In order to achieve your goals with your trade show participation or marketing event, plan‑j® offers you an overall concept from a single source: The experienced staff members look for the suitable date, the perfect location and the ideal personnel for you. With experience, love and an eye for the details, the event management team at plan‑j® ensures that everyone and everything is in the right place at the right time, so that your event turns into a success.
Events
Brand staging
Marketing events
Product presentations
Press conferences
Anniversaries
Incentives
Factory tours
Staff parties
Booth parties
EVENT­TECHNOLOGY
plan‑j® creates special experiences – with wow effect
An event aims to provide participants with special and lasting experiences. By using new technologies and application possibilities such as Extended Reality (XR), participants have the opportunity to explore the world of your brand messages in a particularly eventful and sustainable way – for example, with the use of VR glasses. In this way, you can take your customers into distant or exclusive worlds and impressively illustrate the use of your products or services. Furthermore, you increase your number of participants and by sharing special experiences with people who are not physically present at the event. XR is sustainable, available for a long time and can always be adapted to current needs.
Hybrid concepts
Extended Reality
XR experiences (VR glasses)
Digital worlds
Virtual product presentations
See you in the digital world!

"Meetings in virtual spaces don't have to be boring- instead they can inspire and impart knowledge. plan‑j® works with the latest technologies, puts itself completely in your situation and understands your requirements."
IN-HOUSE EXHIBITION

plan‑j® draws the attention of your customers specifically to your products
With an in-house exhibition, you have the opportunity to address your defined target group and to direct the visitors' focus on your products – and to do so cost-effectively. The relaxed atmosphere is also predestined to deepen your relationships with suppliers. Save travel and hotel costs and use the proximity to strengthen your customer relationships. Rely on plan-j® when planning your next classic or virtual in-house exhibition. Strengthen your customer relationships and brand awareness enormously in combination with a virtual extension.
Brand staging
Factory tours
Product presentations
Press conferences
Incentives
HYBRID FORMATS
" plan‑j® increases your reach through the perfect combination of live event and digital event"
The online sector is becoming increasingly important, also for the trade show world. Within the framework of hybrid events, we combine live events and digital solutions, which come with numerous advantages: Hybrid trade shows achieve significantly greater reach, as your participants can be addressed not only on site but also via the various digital channels. In addition, hybrid events allow you to reach more executives who would have stayed away from the face-to-face event due to the increased time or travel involved.
Virtual Reality
Conference Technology
Corporate Architecture
Brand Architecture
Corporate Identity
Visibility on all channels
"Reaching people – live and digital at the same time. plan‑j® supports you with the successful staging. Storyline, invitation management, interactive experiences and catering – even at the home office. plan‑j® makes your event an experience and conveys knowledge and experience!"
HYGIENE AND DISTANCE-CONTROL CONCEPTS
plan‑j® develops holistic concepts for health protection
Cleanliness and hygiene at trade shows and events are not just a topic since Corona, but self-evident! However, the pandemic has led to an intensification of the official requirements for hygiene and distance-control concepts. The plan‑ j® team will design a holistic health concept for your presentation that takes into account all national or international requirements: From the design of your exhibition booth, which already takes into account the required distance regulations, to the control of visitor flows, the use of trained personnel and ventilation systems. This also includes regular disinfection measures during your event.
Hygiene and distance-control concepts
Holistic health concepts
According to current requirements
Safety First
"Reliable safety and hygiene measures are more important than ever – plan‑j® works with innovative safety concepts and has trained hygiene experts."
COOPERATIONS
plan‑j® organises the successful appearance and you use the synergies!
Are you interested in participating in a trade show but want to keep the costs low? A cooperation with the right partner and a joint booth at the trade show is an excellent opportunity for an eye-catching presentation. Ideally, you already have a partner in mind who optimally complements your portfolio. The plan‑j® team will take care of everything else for you – from the planning of the joint exhibition stand to the perfect brand presentation.
Network
Cooperations
Using synergies
LIVE COMMUNICATION
"You present your brand – plan‑j® skilfully stages it."
By addressing your target group personally and emotionally, you ensure active experiences for your customers, binding them to your brand. plan‑j® designs and stages sustainable events for you that are guaranteed to be remembered – from events and brand presentations to product presentations, anniversaries, incentives and marketing events. plan‑j® takes over the direction for you, ensures that everything runs smoothly and that the timing is ideal…
Corporate Events
Product Release
Employee Event
Customer Event
Corporate Identity
Infotainment
Networking
MULTISENSORY MARKETING
plan‑j® communicates your brand messages – taking all human senses into account
Seeing, smelling, hearing, tasting and feeling – the targeted stimulation of several human sensory channels at the same time and place reinforces and anchors the effect of a brand message. Customers perceive the brand or product more intensively when several senses are being addressed. The team of plan‑j® has the know-how to activate the sensory impressions of your visitors via interior design, communication design and corporate hospitality.
Perceive experiences
Generate lasting impressions
Individual fragrances
Audio experience
Culinary treats
Addressing the senses
Addressing the senses

"Time is a valuable asset. plan‑j® finds creative ways to get your customers' time and attention and keep them engaged."
Taste it!
"Cologne Röggelchen aren't always the right choice – sometimes it has to be a sweet surprise! plan‑j® understands your culinary wishes and accepts every challenge!"
STAFF RECRUITING

plan‑j® finds the right staff for your event
Are you looking for friendly and eloquent event staff? Whether hostesses, promoters or service staff – plan‑j® looks for and finds the right support for your event. After a pre-selection, the candidates are presented to you in a staff casting. Get to know the ladies and gentlemen and find out in a personal interview whether they fit your company and appearance. Alternatively, plan‑j® will be happy to do this for you!
Recruiting
Staff training
PROFESSIONAL REHEARSAL DINNER
plan‑j® delights your guests with perfectly coordinated culinary delights
Whether buffet, flying buffet or show cooking – address the senses of your customers and visitors with impressive catering and invite them to linger at your exhibiton booth or event. When putting together the culinary delights, the customs of the host country or region must be taken into account and perfectly staged. The team of plan‑j® designs your menu proposals and offers you the possibility for a professional rehearsal dinner – so that you are guaranteed to offer your customers the perfect food and drinks!
Professional rehearsal dinner
Event and trade show catering
Corporate Hospitality
ROADSHOW
With plan‑j® you reach your target groups – everywhere!
The roadshow as a form of mobile marketing offers you the opportunity to reach your customers at different locations and to make your company and your products tangible. With this marketing measure, you approach your customers in a targeted manner and create the basis for a successful dialogue – without generating costs and long travel times for your target group. This marketing tool guarantees you full attention and creates lasting impressions – similar to an in-house exhibition, except that it takes place "on the road".
Mobile events
Customer experience
Brand message on tour
TEAM IS KING
"Achieving the big goals together with plan‑j®!"
An essential factor for the success of complex and long-lasting projects is successful teamwork. The experienced project team of plan‑j® knows and uses the potentials as well as the strengths of the individual team members to meet the challenges of your projects in a goal-oriented way and to enable you to achieve optimal results: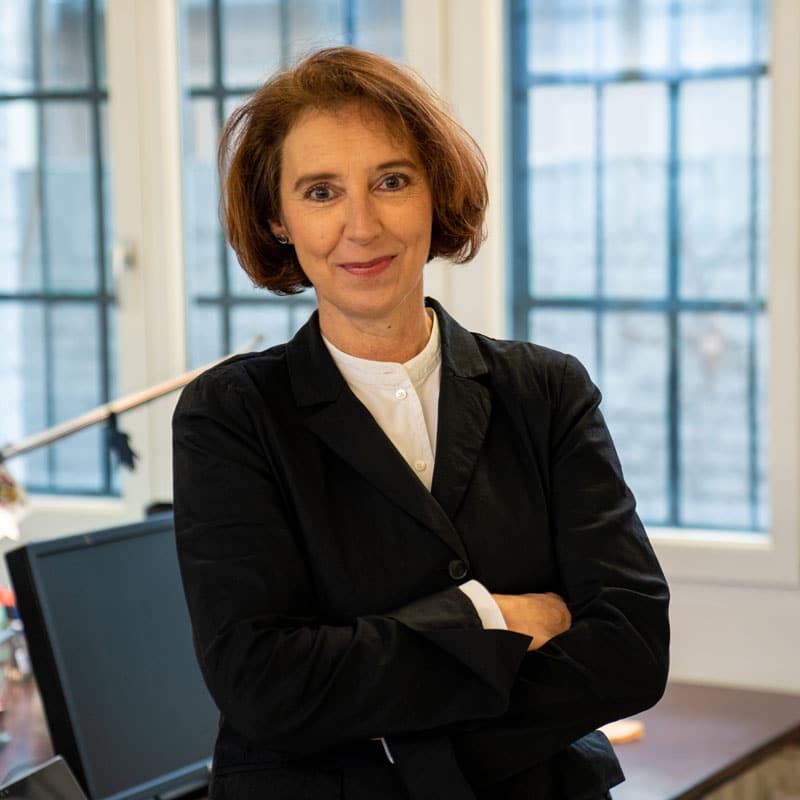 Wiebke Schiller-Bittkau
Team Manager | Live-Communication / Event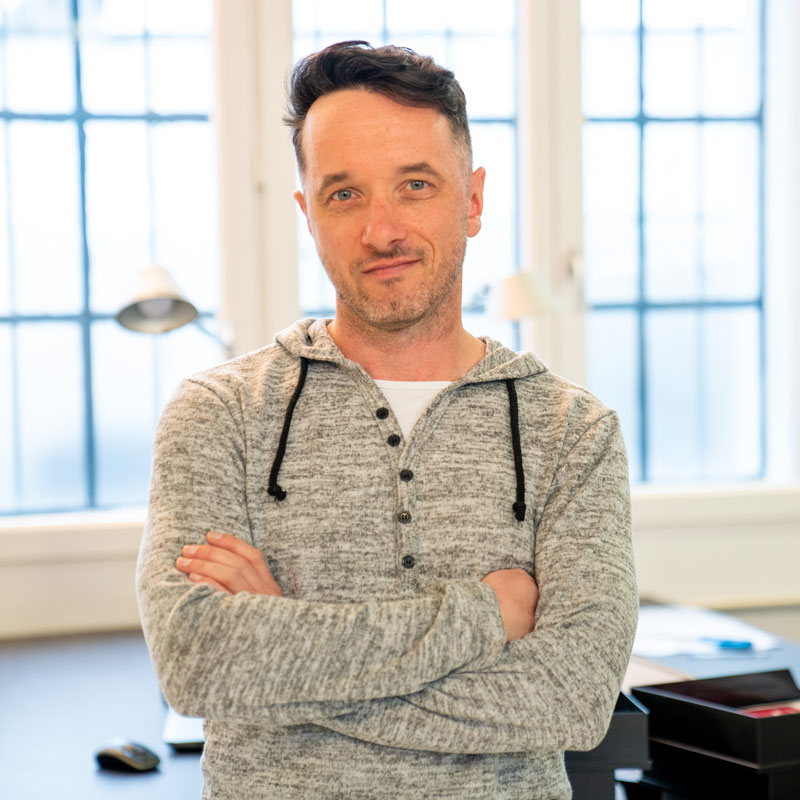 Frank Oftring
Team Manager | Communication-design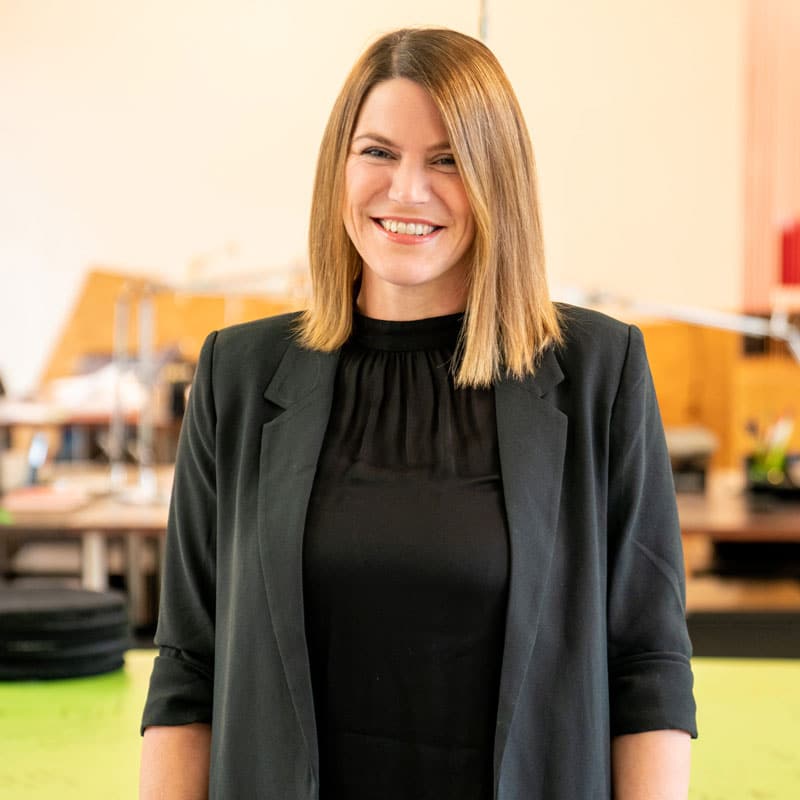 Julia Joél
Project Manager | Architecture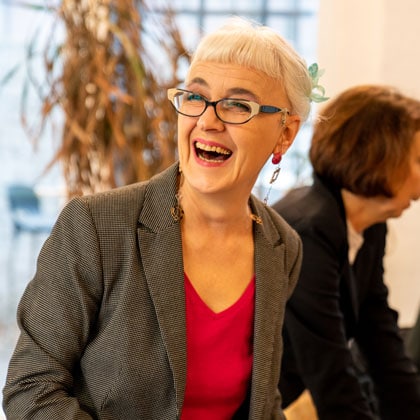 Isabel Schmittknecht
Sr. Project Manager | Live-Communication / Event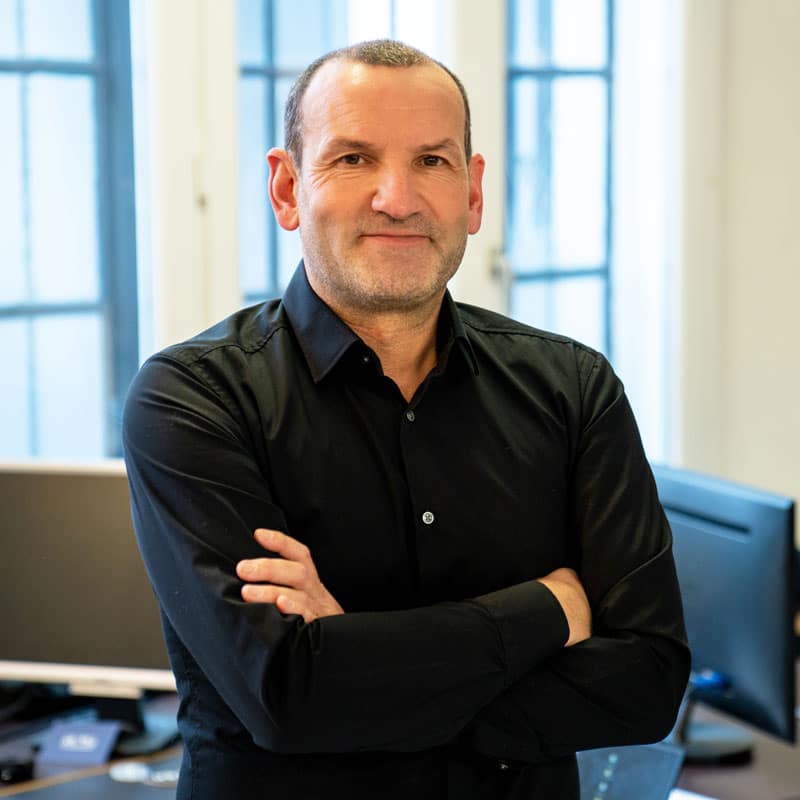 Jörg Becker
Project Manager | PR, Social Media, Event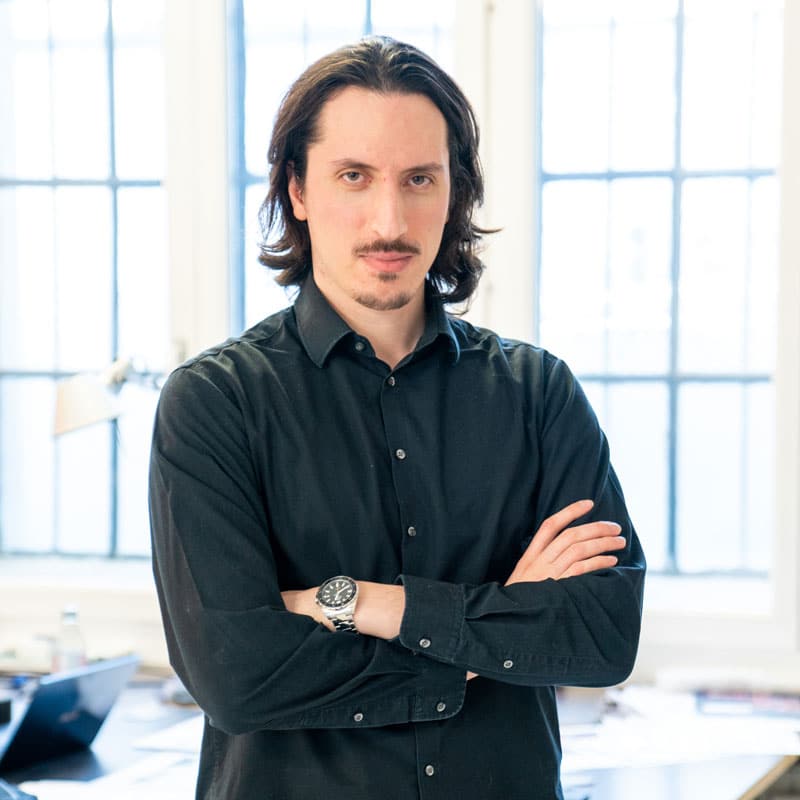 Can Mugan
EVENT ETIQUETTE
plan‑j® optimally prepares your stand personnel for their assignment
Anyone who wants to successfully represent a company at a trade show must – among other things – be familiar with the cultural customs of the host country, observe specific dress and behavioural recommendations and be able to conduct convincing conversations with customers. In order to ensure this, plan‑j® develops an individual event etiquette manual as a video tutorial for its clients. With this tool, you leave nothing to chance and the trade show appearance is guaranteed to be a success!
Online training
Learning videos
Train employees
Etiquette manual
Cultural customs
GET IN TOUCH WITH US
Starten Sie mit plan-j Ihr neues Projekt mit einem Design Thinking! Gleich, ob als Online-, Hybrid- oder Präsenzveranstaltung im Team werden kreative Ideen entwickelt und verfeinert, die sich erfolgreich realisieren lassen.
Alle Anfragen, die bis zum 02.02.2022 eingehen erhalten ein kostenfreies "Kick Off" Design Thinking.